Appeal to heads of states, governments, public, veteran, youth organizations, world community
31 May 2019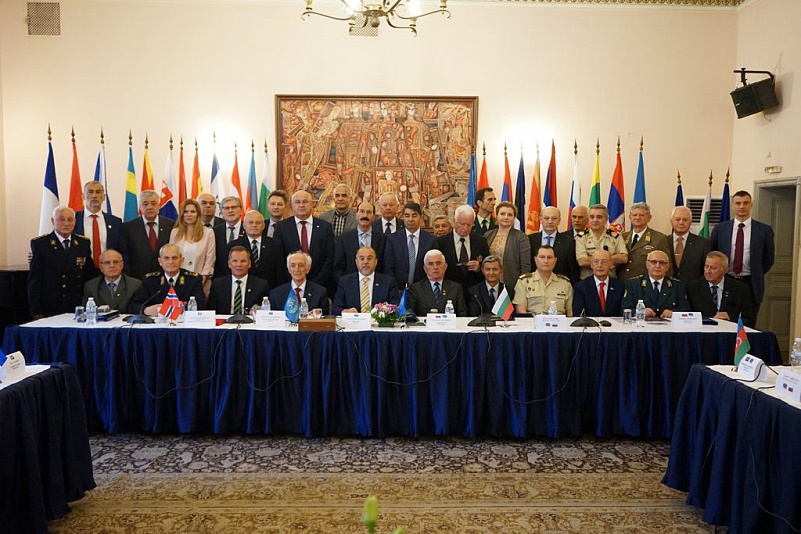 Veterans of War and military service, academics, historians, philosophers from more than 20 countries-participants of the international Humanitarian Action «Mission of Peace and Friendship-100 years of the end of the First World War: Lessons and the Present» organized by the International advisory Committee of organization of Reserve officers' (IAC) together with the Union of Officers and Sergeants of reserve and stock of Bulgaria and with the assistance of the Ministry of Defense of Bulgaria, emphasize that the First World War which became a world tragedy has led to the multimillion of human casualties, immeasurable suffering and disastrous socio-economic consequences.
---
It became a prologue to the even more terrible Second World War, followed by numerous local armed conflicts and civil wars that caused uncontrolled migratory processes and problems affecting progress.
We regard today's growing international tension and the propagation of extremist ideology and radical violent practices in many regions of the world as the most dangerous threats and challenges to peace and stability to every country.
Participants of the action «Mission of Peace and Friendship» call the attention of Heads of States, Governments, public, veteran, youth organizations, the world community on the need to adopt urgent, coordinated measures to prevent further escalation of tensions in a world that has reached an alarming level and impedes the realization of the «UN Sustainable development goals for peace and all countries».
Lessons of the First and Second World wars, the evolving world situation obliges all peace-loving forces for the better future of children, youth and the elderly to work actively, with the coordinating role of the United Nations, to reduce Confrontation, to counteract violent extremism, to increase radicalization of the youth.
In the face of global political instability in the world and the growing interdependence of States, the only reliable insurance against the threat of plunging regions and continents into large-scale conflicts shall be respecting the interests of all countries, adherence to universal Principles of equal and indivisible security of States throughout the world.
The efforts of the world community should also focus on measures to eradicate poverty, increase economic growth and solve problems of education, health, migration, social protection and employment, as well as to combat Climate change and environmental protection.
We must do everything necessary to protect the world against any large-scale war in order to eliminate the possibility of repeating the horrors of the First and Second World wars.
Sofia,
May 22, 2019