Fourth International Competition of Amateur Photos «I love you, Life! Beauty will save the World»
10 June 2020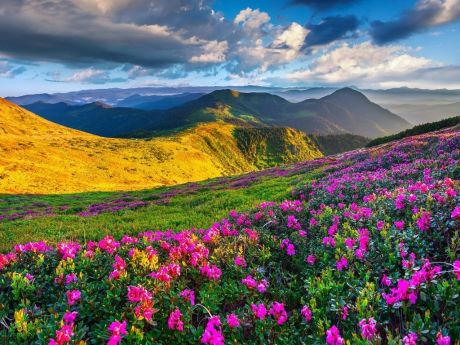 The Secretariat of the International Confederation of Generals, Admirals and Reserve Officers (ICO), taking into account the positive feedback and wishes of the ICO members, will hold in 2020 the next, Fourth International Competition of Amateur Photos of ICO Members under the motto «I love you, Life! Beauty will save the World»
---
HEADS AND MEMBERS
OF THE ORGANIZATIONS OF THE INTERNATIONAL CONFEDERATION OF GENERALS, ADMIRALS
AND RESERVE OFFICERS
Dear veterans-colleagues-friends!
The Secretariat of the International Confederation of Generals, Admirals and Reserve Officers (ICO), taking into account the positive feedback and wishes of the ICO members, will hold in 2020 the next, Fourth International Competition of Amateur Photos of ICO Members under the motto
«I love you, Life! Beauty will save the World»
WE INVITE YOU TO PARTICIPATE IN THE COMPETITION.
For participation in the competition, we ask you send to the Organizing Committee of the competition (ICO Secretariat: iacro@mail.ru) original photographs (in electronic form) that reflect the world through the eyes of the military outside the service: photo moments captured by amateur photographers on the following topics: nature, people, art.
CONDITIONS (Regulation) COMPETITION:
1. The deadline for submitting photos to the Organizing Committee is until 20 October, 2020.
2. The number of photos of one author - 5 pieces. The number of participants from the organization is no limit.
3. Photos for their evaluation will be sent to ICO organizations in anonymized form - under numbers. (Numbers are assigned to photographs in the order they were received by the ICO Secretariat). Grades submitted are sent to the Organizing Committee.
4. Photo ratings - according to a 5-point system.
5. Each photo must receive a rating from 1 to 5. The winners of the competition (1, 2, 3 places) will be the authors of the photos, who received in ICO organizations the total number of ratings «5» for each of the 5 photos. With an equal number of marks «5», the victory is awarded to the participant with a larger number of marks «4», etc.
6. The results of the competition will be announced on 20 November, 2020.

7. Winners of the competition are awarded with Diplomas.
8. The results of the competition will be posted on the website of ICO, as well as sent to all organizations of ICO.
9. The competition does not include photographs of military subjects, as well as about festive, reporting, veteran events, humanitarian actions held in organizations of ICO.
It would also be considered inappropriate to send photographs about the coronavirus COVID-19, a sad episode of our lives that everyone wants to forget faster.
Life - beautiful, beauty - around us!
10. In order to ensure fair competition and objectivity in evaluating photographs in order to determine the winners, it seems impractical to send photographs with inscriptions and signatures, city and country names of the author, revealing the author to the photo contest.
Photos for the contest can be sent now.
Your photos be admired by millions of people!
We are waiting for your photos!
Contact person: Anatoly Kumakhov, Secretary General of the International Confederation of Generals, Admirals and Reserve Officers.
ICO Secretariat: 30, Marshal Proshlyakov Street, Moscow, 123458, Russia.
E-mail: iacro@mail.ru www.iacro.ru
Mobile: +7 (926) 206-84-25 Tel .: +7 (499) 550-00-87.