Participation of the IAC in the celebration Day of UN Peacekeeping Forces and 70th anniversary of the UN Peacekeeping Mission
8 June 2018
On May 31, 2018 at the Palais des Nations of the UN in Geneva Secretary General of the International Advisory Committee of the organizations of reserve officers Anatoly Kumakhov took part in the ceremony dedicated to the International Day of UN Peacekeepers and the 70th anniversary of the UN Peacekeeping Mission. The Event was held by the UN Secretariat in cooperation with the United Nations Office in Switzerland, and the Soldiers of Peace International Association.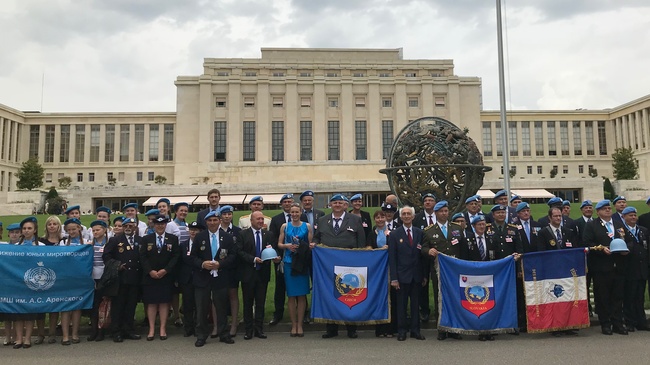 The speakers at the celebration was stressed the importance of the role of the UN Peacekeeping Forces in the prevention or elimination of a threat to peace and security through joint enforcement action (military demonstration, a military blockade, etc.), if the economic measures and political will or were insufficient. Notes the importance of the activities of the "Blue Helmets" under UN flag in the creation of a secure environment, the maintenance and the preservation of peace, the localization of regional military conflicts and wars, carried out in very difficult conditions, and contribute to the reduction of tensions, achieving an armistice and the conclusion of peace treaties.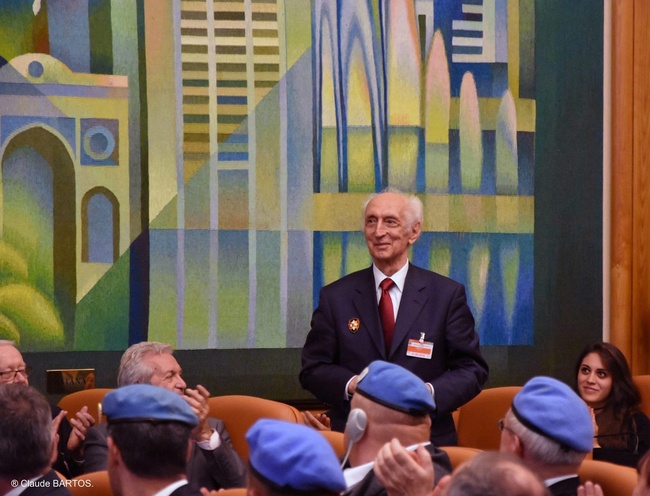 During the celebrations awarded the Medal of the Soldiers of Peace International Association of a number of representatives of the peacekeepers, and as well as the movie demonstration of the peacekeepers, as well as traditional joint photograph in memory of the participants.

A. Kumakhov in the event held meetings and conversations with the President of the Soldiers of Peace International Association Mr. L. ATTAR- BAYROU (France), representatives of veterans organizations Peacekeeping Forces of Hungary, Poland, Slovakia, Russia and other countries.